February 13, 2012
American Apparel white blouse (underneath), American Apparel Cable-knit pullover in burgundy, Gorman blue pencil skirt and Lacoste dark green toggle coat
It's still a good 30° outside, but my American Apparel pullover just arrived and it is so soft and amazing. I can't wait until uni starts again and the weather cools down so I will be able to wear outfits like this everyday.
February 08, 2012
Pretty much ready to get back into those early morning wake ups, busy schedules and late night library sessions (not to mention, the return into the whole preppy university outfit vibe again). Here's two new purchases for the new university semester; super shiny white converse and a Longchamp Le Pliage backpack in bilberry. This semester I shall be studying Digital Media, New Media and Communications, International Political Economy, Politics of the Mass Media and French. I think I'm pretty set now on completing a triple major in Communications, International Relations and French by the end of my degree. Yaaay!
February 05, 2012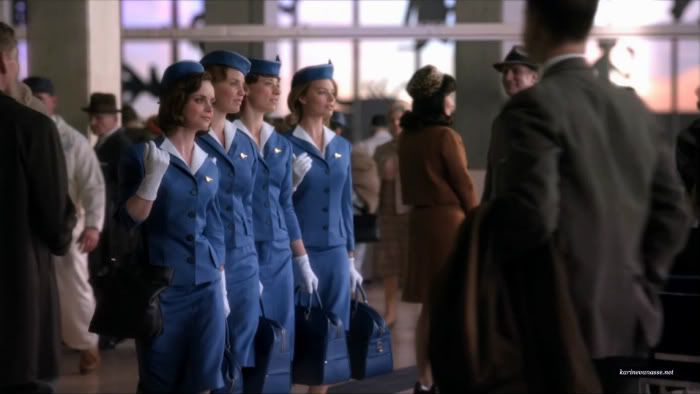 Pan Am
, along with
Revenge
, is probably my two favourite picks for the 2011/2012 television season. Set in the 60's, Pan Am is a period drama focusing on the lives of Pan Am stewardesses. The costuming is amazing, and the production value is set quite high (with the pilot episode costing $10 million to produce). The series avoids being typecast into a soppy women's drama, despite having four female leads, through linking many of the plot lines into political history. There's also a twist of Cold War espionage with the character of Kate, who in the second episode becomes an American spy due to her ability to travel seamlessly throughout the world.
Also, purchased a Nikon 50mm f/1.8D lens yesterday which set me back half a weeks paycheque but it is amazing. I've been saying that I've needed a new lens to get rid of the ugly vignetting that happens when I use my other lens for quite some time so I'm glad I invested. It's small and lightweight too, so I have a slight feeling this thing is going to follow me throughout the world. And considering I was given my Nikon F65 35mm SLR completely free of charge I thought spending a decent $150 on a lens for it was fairly reasonable (maybe this is just me justifying it to myself héhé)